The OnePlus Pad Go tablet has an 8,000mAh battery, which is larger than the batteries found in most other tablets in its price range. This gives it the potential to offer excellent battery life, even with heavy use.
OnePlus claims that the Pad Go can offer up to 514 hours of standby time and 40 hours of music playback on a single charge. This is impressive, and if it holds true in real-world use, it would mean that you could easily use the Pad Go all day long without having to worry about running out of battery.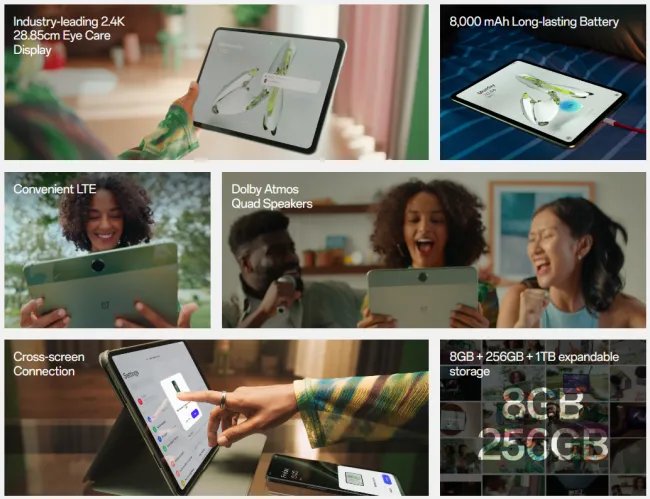 The Pad Go also supports 33W SuperVOOC fast charging, so you can quickly top up the battery if you need to. For example, OnePlus claims that you can charge the Pad Go from 0 to 60% in just 30 minutes.
Overall, the OnePlus Pad Go's battery is one of its strongest selling points. If you're looking for a tablet with excellent battery life, the Pad Go is definitely worth considering.
Here are some additional details about the OnePlus Pad Go:
It has an 11.35-inch 2.4K display with a 120Hz refresh rate.
It is powered by the MediaTek Helio G99 chipset.
It has 8GB of RAM and up to 256GB of storage.
It has a single 8MP rear camera and a single 8MP front camera.
It runs Android 13.
The OnePlus Pad Go is a great option for anyone looking for a budget-friendly tablet with a large battery and a fast display. It is also a good choice for students, business users, and anyone else who needs a tablet that can last all day on a single charge.